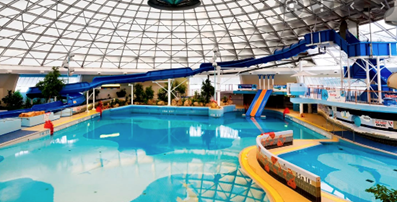 Swindon's Oasis Leisure Centre has been given Grade II listed status after a year-long campaign to save it, but posing new questions about how it can be redeveloped.
Landlord Seven Capital recently revealed plans to rebuild and reopen the popular building as a leisure centre, while removing the dome and lagoon pool that attracted visitors to Swindon for 44 years.
The swimming pool is said to be the best and earliest example of the newly developed building type, which went on to gain popularity in the 1970s and 80s, marking the cultural shift from swimming for fitness to swimming for fun. Most early of the early examples of these buildings have now been lost to redevelopment.
Read more
here
.