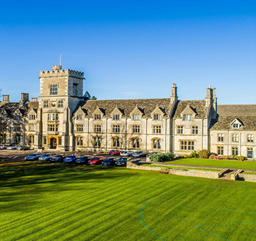 The Royal Agricultural University (RAU) has opened its new Cultural Heritage Institute in Swindon, bridging the gap between academic study and professional practice in archaeology and applied heritage.
It will offer postgraduate courses in archaeological practice, cultural heritage leadership, historic environment management, and the conservation and management of historic buildings, in conjunction with the Royal Agricultural University.
The institute is located in a workshop in the former GWR carriage works in the railway heritage quarter of Swindon. The building has been transformed thanks to a £1.35m investment by Swindon Borough Council.
Read more by clicking here.