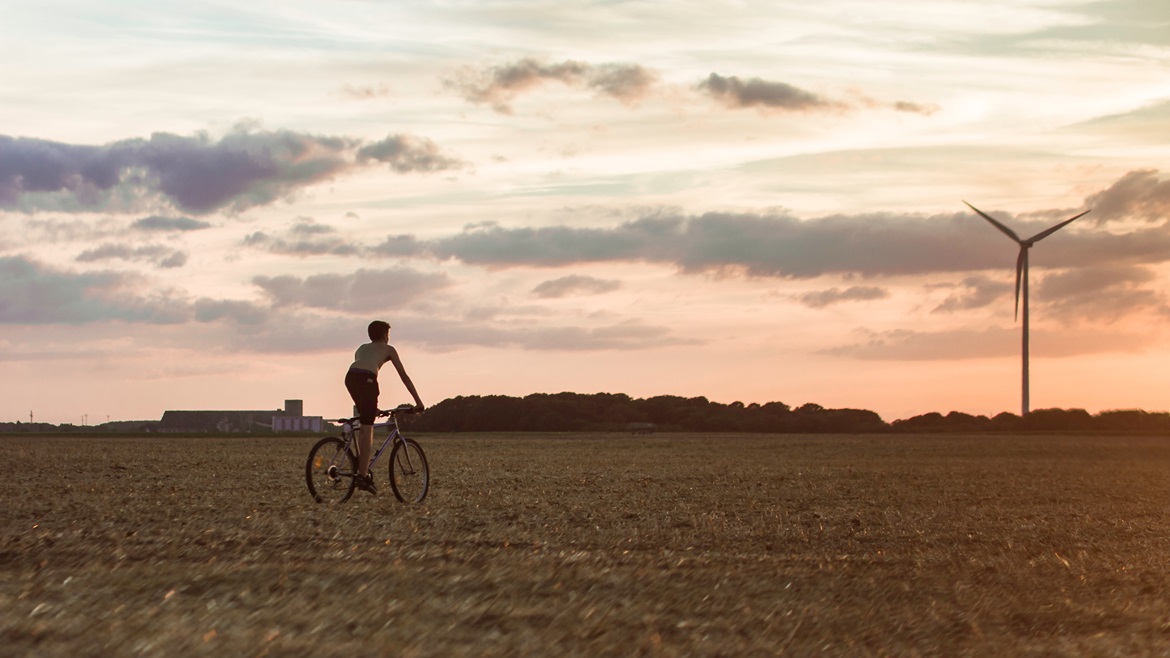 We cannot afford to wait to act against the threat of climate change. We must work together to protect our planet and people and ensure a greener, more resilient future for us all.
The UK will host the UN Climate Change Conference COP26 with our partners Italy in November 2021 to bring together world leaders to commit to urgent global climate action.
But each of us has a part to play. That's why, in the run up to the summit, we'll be working closely with businesses, civil society groups, schools and people across the UK as part of our conversation on tackling climate change.
Many people from all over the UK are already doing their bit on climate change, from the engineers working on the offshore wind farms now powering our homes and businesses, to local initiatives encouraging children and parents to walk to school. We want to celebrate them and inspire more to join them.
HOW CAN I GET INVOLVED?
Race to Zero
We're inviting businesses from every corner of the UK to join us in the #RaceToZero. Race To Zero is a global initiative, backed by science-based targets, to commit businesses, cities, regions, investors and universities to achieve net zero emissions by 2050 at the very latest.
Visit the Race to Zero website for more information here.
Ahead of the Business 7 Summit (10-12 May 2021), we are asking businesses to commit to the Race to Zero by Friday 30 April and to notify us in advance of their intention to do so. We will showcase a range of these commitments around and at the B7 CEO Summit on 10 May, including offering speaking opportunities to the most ambitious CEOs.
Visit the Business 7 page on the UK G7 Presidency website for more information here.
Over 2,100 companies have already joined the Race to Zero, and this number is growing rapidly. Businesses should join now to ensure they connect with the accelerating low carbon transition and to enable them to be part of a critical element of the G7 Presidency and a key milestone in the build up to COP26.
Blue Peter "Our Planet Now" Competition
COP26 is working with Blue Peter to invite children across the UK to write a poem or story about something that is affecting our planet today. The winning entry will be transformed into a short animated film by Aardman Studios, which will be premiered at COP26 to set the scene for world leaders to take urgent climate action.
The winner of the competition will have their entry preserved in the British Library, will meet the experts from Aardman Studios and will travel to COP26 to see the premiere of the film. They will also appear on Blue Peter to be announced as the winner, and receive both Green and Orange Blue Peter Badges.
Find out more and enter the Our Planet Now competition here.
Share your action
Make your action count and inspire others to do their bit by sharing what you are doing using #TogetherForOurPlanet on all social media platforms and joining others through the Count Us In campaign.
Newsletter
Keep up to date on the latest from COP26 and .