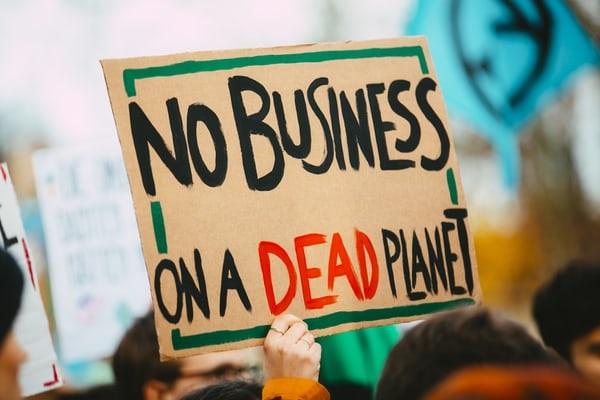 What is the campaign?
Ahead of the United Nations Climate Change Conference COP26 in Glasgow this November, we want thousands of UK small businesses to join the fight against climate change. And we really need your help to spread the word!

The Together For Our Planet Business Climate Leaders campaign is a new drive to encourage small and micro businesses to go One Step Greener and commit to cutting their greenhouse gas emissions in half by 2030, and to net zero by 2050 or sooner.

Businesses who commit by signing up to the SME Climate Commitment will be recognised by the United Nation's Race to Zero campaign, and will be joining governments, big businesses, cities, regions, and universities around the world that share the same mission.

The Business Climate Leaders campaign is the latest phase of the government's UK-wide Together For Our Planet campaign, which is encouraging everyone, including small businesses, to do their bit to cut carbon emissions and help us get to net zero by 2050.
What are the benefits of making the commitment?
Taking action on climate change will help businesses grow, seize new opportunities, create new jobs, encourage investment and adapt against the challenges of a changing planet. Reducing emissions can also lower businesses' running costs, save them money and attract new customers – ultimately helping them maintain a competitive advantage locally and globally.

Signing up to the official SME Climate Commitment via the UK Business Climate Hub means small businesses will get access to assets and promotional materials to publicise their pledge, so they can show prospective customers evidence of their climate credentials. They will also be included on the UK Business Climate Hub's list of businesses who have signed up and have the chance to feature in the campaign.
What can you do?
For more information on how your organisation can promote the campaign, click here.

For small businesses who haven't made the commitment yet, visit this site to find out more.
If you have already made the commitment, and are looking to do more, this is the site for you!