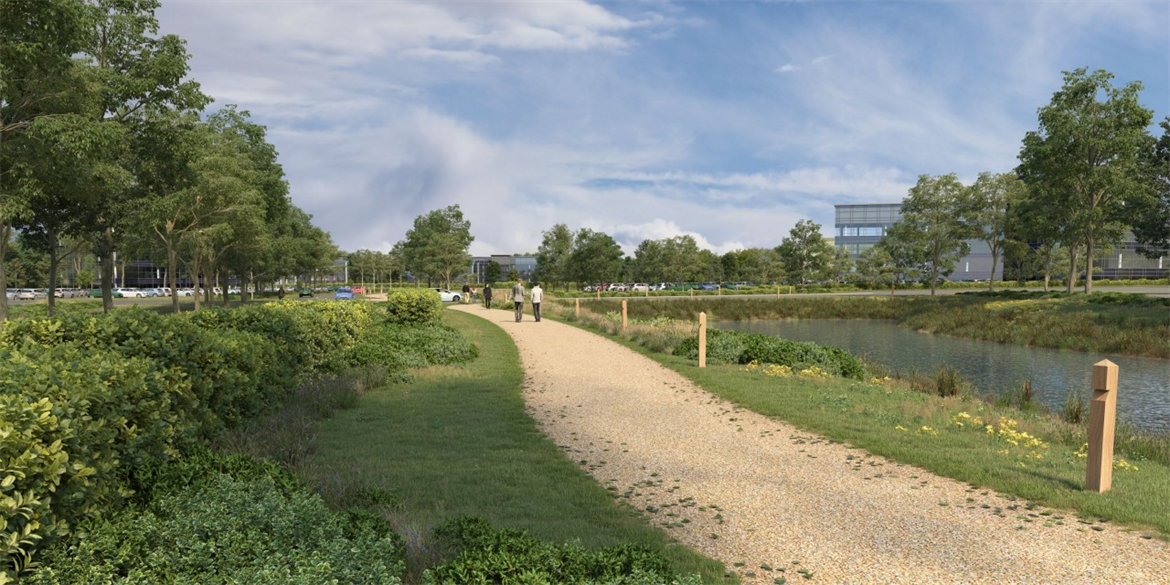 Consultants working on the new Swindon Science Park, creating an international hub for science and innovation in a high-quality work environment, have released new images.
They show how the Science Park, with its setting of natural landscaping including extensive tree planting and water features, will provide a working environment that will help attract the most talented and highly skilled employees.
Oxford Architects and Architecture in Motion have released the detailed images to accompany those already submitted as part of the project's planning application.
The Swindon Science Park development to the east of the A419 and north of the M4, near Junction 15, is being led by the Swindon-based Wasdell Group.
Wasdell are considered by the UK government to be a nationally significant company, as world leaders in the design and production of innovative pharmaceutical packing, such as novel zero-waste materials and individually coded packs which tackle the global trade in counterfeit drugs.
More details
here
.